SERVACO SAFETY EXHIBITION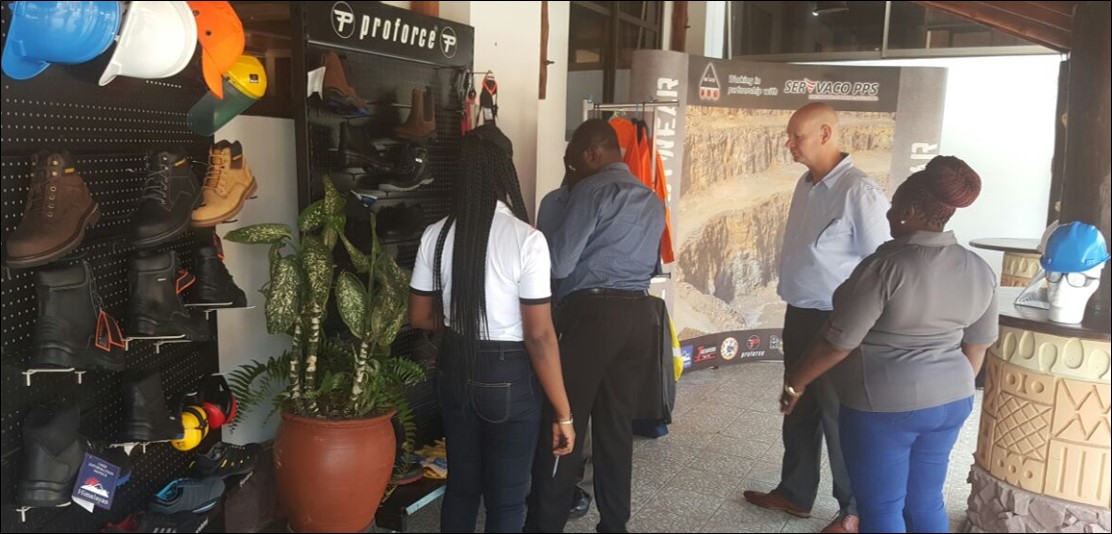 SERVACO SAFETY EXHIBITION AT THE OIL CITY!!
The first ever Servaco PPS Safety exhibition was held at the Raybow Hotel in Takoradi from the 28th to 29th June 2016. It showcased amongst other things the latest footwear range for both men and ladies.  Products that attracted most attention were the Bamp Caps and the new ladies safety foot wear. The exhibition opened at 9 am each day. Visitors to the exhibition cut across the targeted industries including Oil & Gas | Industrial |Mining & Quarry |the Power, Water and Telecom industries, to receive firsthand information on all safety items in our portfolio.
Some Of The New Products Exhibited Include :

More snapshots from the exhibition below